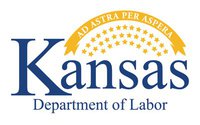 Unemployment numbers remain fairly low for the Manhattan area, with 3.8 percent in the Manhattan and Junction City metropolitan area. Friday numbers from the Kansas Department of Labor indicate January numbers for the city of Manhattan with just the Riley County part is 2.8 percent.
Area county numbers for January included Riley at 3.2 percent, Pottawatomie at 3.9, Geary County at 5.6, and Clay County at five percent
The post Unemployment numbers released appeared first on News Radio KMAN.
Source: KMAN Local News