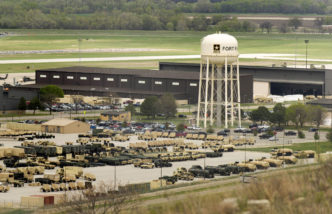 The 2nd Armored Brigade Combat Team, 1st Infantry Division, is scheduled to deploy this fall to Europe in support of Operation Atlantic Resolve.
Approximately 4,000 Soldiers assigned to the "Dagger" brigade will deploy as part of the regular rotation of forces in that region and will replace the 3rd Armored Brigade Combat Team, 4th Infantry Division, based out of Fort Carson, Colorado.
"The Dagger brigade is looking forward to deploying back to Europe," said Col. David Gardner, commander of 2nd ABCT, 1st ID. "The brigade has served most of its 100-year history in support of our European allies and will arrive after a year of training ready to do so again."
The post Fort Riley deployment announced appeared first on News Radio KMAN.
Source: KMAN Local News