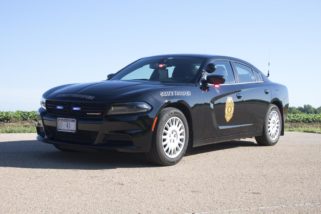 A Manhattan woman was injured in an accident on Highway 24 near Walters Drive, on the northeast side of Manhattan, Wednesday afternoon.  Alexis Hamilton, 35, was taken to Via Christi following the accident, reported shortly after two p.m.
According to the Kansas Highway Patrol, Hamilton was driving a Pontiac passenger car eastbound on highway 24 when her vehicle struck the rear of another vehicle which was also eastbound on highway 24. As the other vehicle pulled over into the left turn lane, Hamilton's Pontiac struck it again. Both vehicles came to rest in the turn lane.
The driver of the other vehicle, which was a Mitsubishi SUV, was identified as old Jory Bailey, 39, of Alaska,  and she was not injured. Both women had seat belts on.
The post Injury accident in Riley County appeared first on News Radio KMAN.