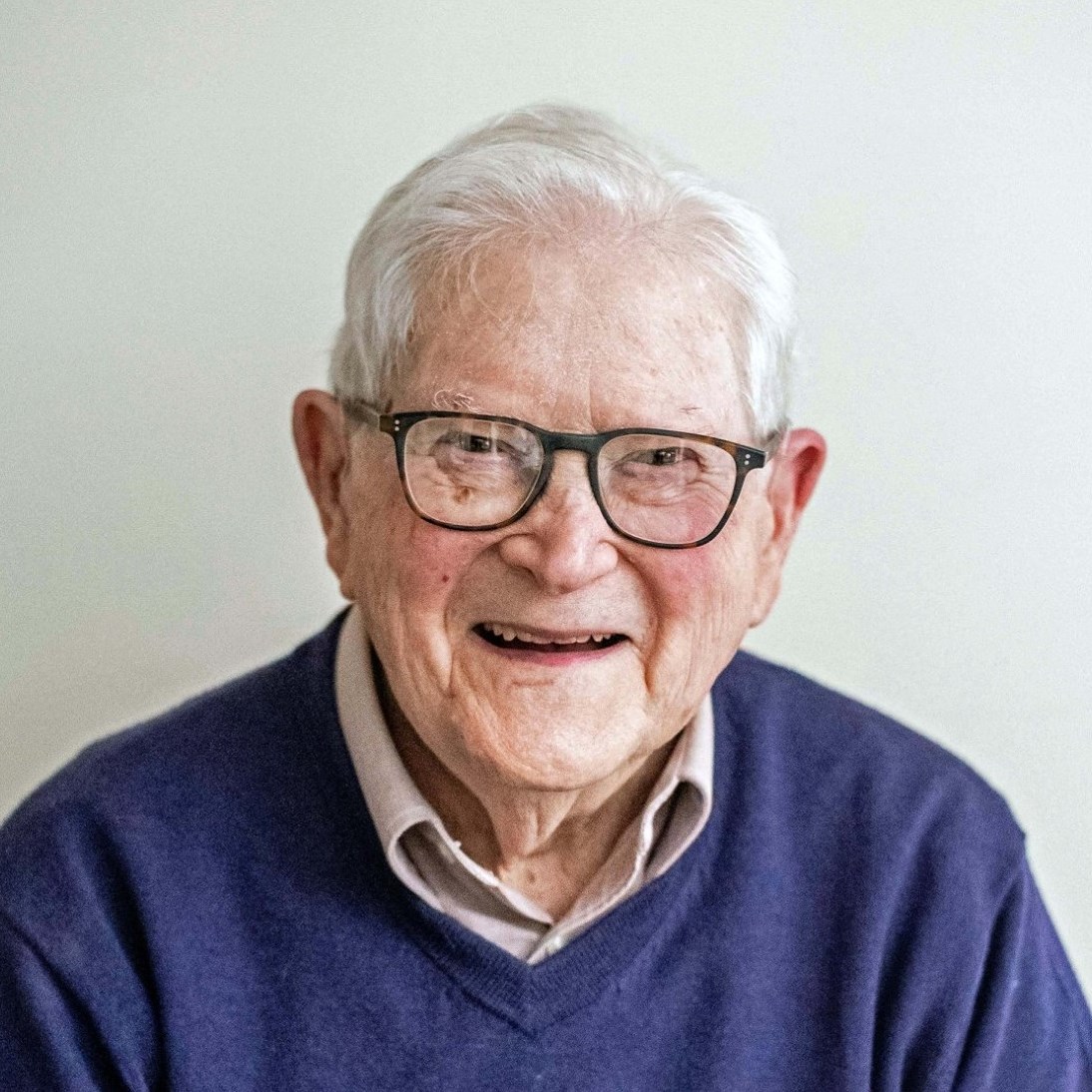 Local celebrity and philanthropist C. Clyde Jones is the namesake of the annual C Clyde Run, which raises funds for Shepherd's Crossing. Jones shares why, at 99 years old, he continues to help fundraise.
Jones was the first dean of K-State's College of Business Administration, which hosts C Clyde Run and Midge's Mile Fun Run/Walk, which is the namesake of Jones' late wife. 
Jones, who turns 100 years old in December, suffered a serious stroke last month.
08302022 C Clyde Stroke July
He reports he is doing great now; in fact, he plans to attend the annual fundraiser at Anneberg Park next month so he can pass out hugs, and cheer on the participants.
08302022 C Clyde Stoke Recovery
While bragging about CBA, Jones mentioned that birthday festivities have already begun for the soon-to-be centenarian.
08302022 C Clyde 100th Bday
CBA's Administrative Assistant Melanie Horton says Jones is only interested in helping others when asked about birthday wishes.
08302022 C Clyde scholarships
The 11th annual C Clyde Run, including Midge's Mile Fun Run/Walk is Saturday, September 17. Learn more and register at CBA.k-state.edu/cclyderrun